Mie, land of food and sake. Town of ninjas brews sake and delivers it to the world.
Currently, there are 35 sake breweries in Mie prefecture.
They target the local residents and actually most of their sake is consumed in the local.
Well known all over Japan.
Some are big some are small, all of them brew their own individual sake.

In general, they are distributed in three regions.

1・Hokusei(around Kuwana, Yokkaichi)

2・Chunansei(around Tsu, Matsuzaka, Ise)

3・Iga(around Iga, Nabari)

Full of water, all of these regions grow good rice and are suitable for sake brewing.
Mie is also rich in food, both from sea and mountains.
And a variety of sake, designed for different dishes and ingredients, has contributed to the evolution of local gastronomy.
This time we visited Ota Brewery, located in Iga region, to discover the secrets of the taste of sake in Mie prefecture.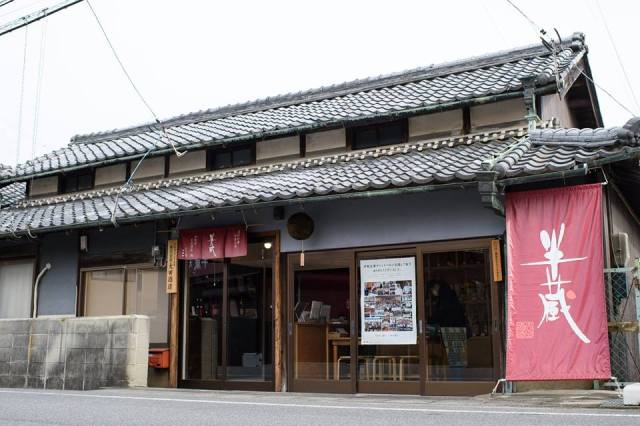 On Meihan National Route, 5 min from Ueno interchange
Ota Brewery was established in 1892 and now is standing on a old street of Iga.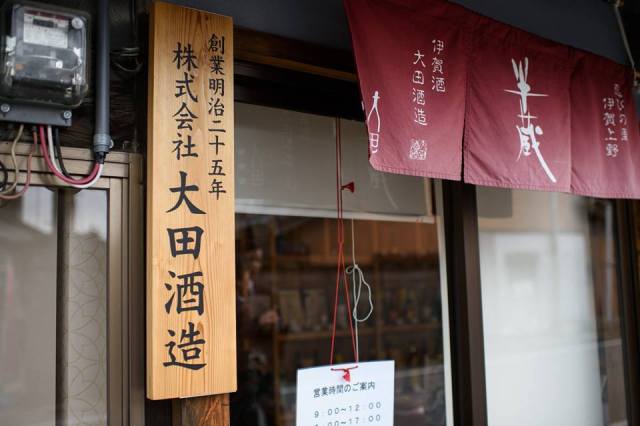 "Hanzo" is their main product brand.

it is typically Iga region because it was named from Hanzo Hattori, a famous medieval leader of Iga ninjas.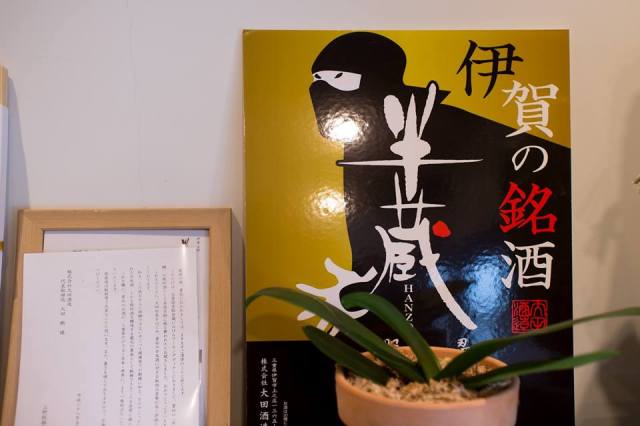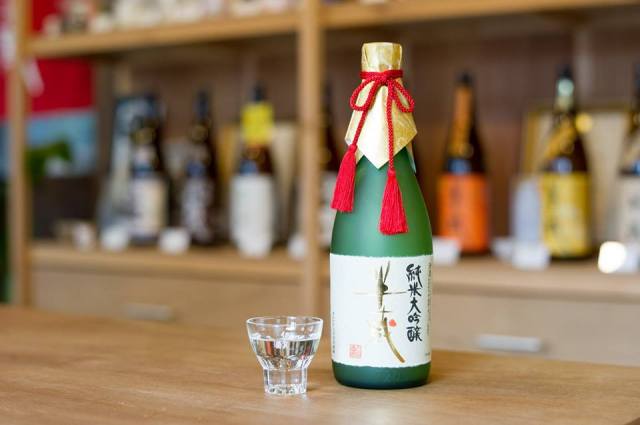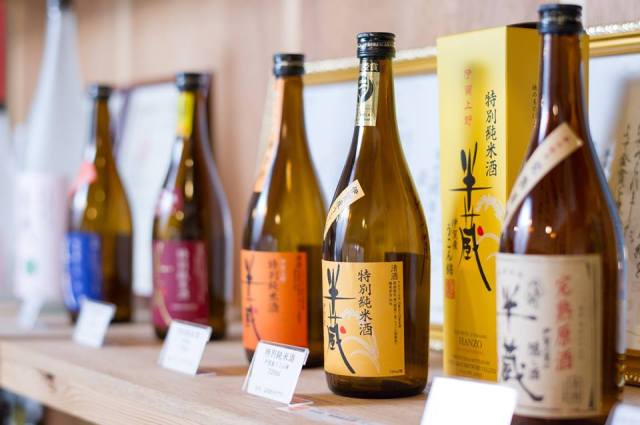 Their taste range widely from vivid and fruity to rich and stable.
Its variation is very surprising.

It is continuously developing while receiving high evaluations in several sake competitions, such as Brewing Institution of Mie Prefecture, Brewing Institution of the Regional Taxation Bureau of Nagoya, Sake in Wine Glass Award, Hot Sake Competition by Slow Food Japan, etc.
Also selected as the toast sake for the Ise-Shima summit, held in May, 2016 It must have calmed the heart of national leaders when they were discussing the future of the world.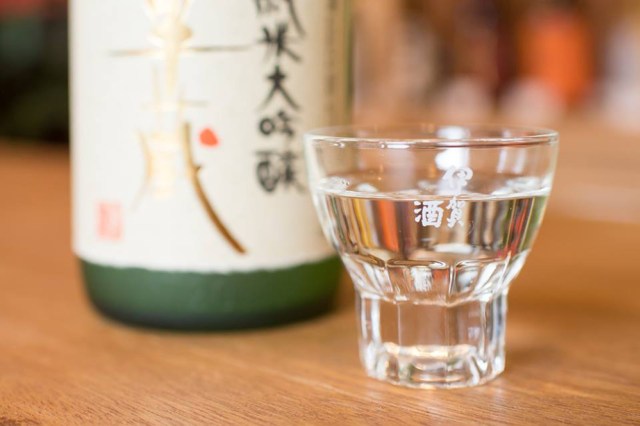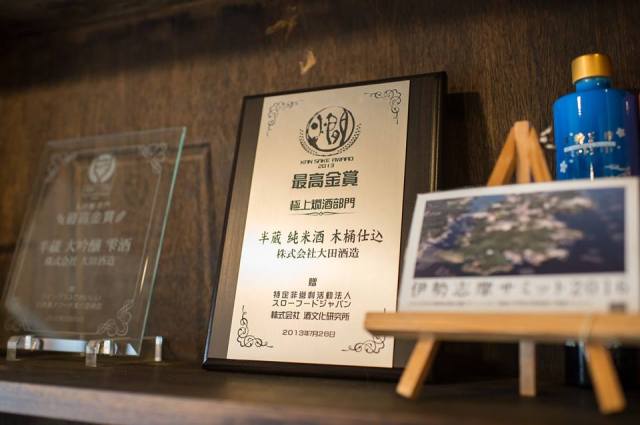 We asked Ms. Chihiro Ota of Ota Brewery about their preferences for sake brewing.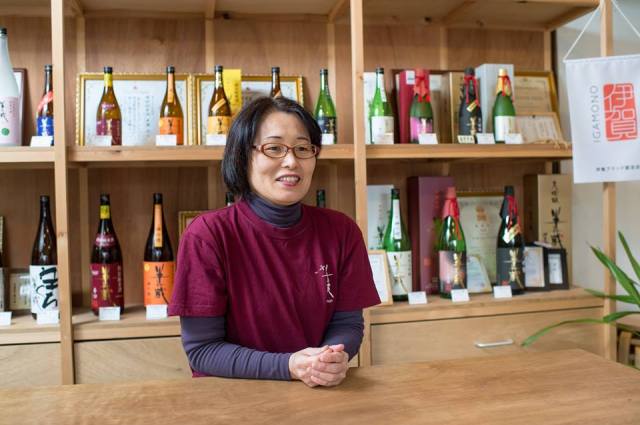 Writer: What are the particularities of Hanzo?

Vice President Ota: It is hard to say in a few words but the point is the local ingredients.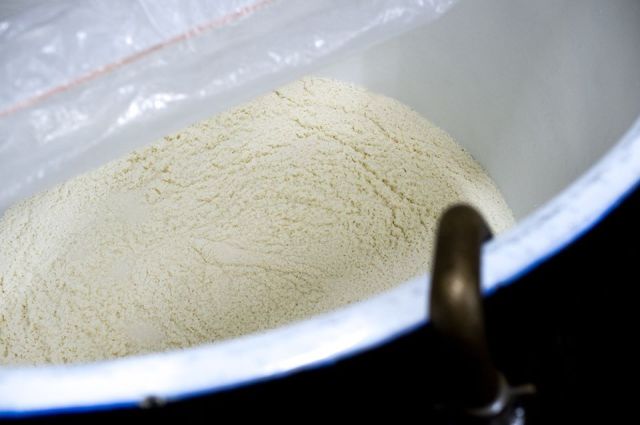 Rice

Water

She says they fully use local ingredients to brew sake and that it the particularity.

Mr. Hisamitsu Fujii, the chief brewer, also says:
"Iga region has fresh air, rich in water and rice, so very suitable for sake brewing."

The temperature in Iga region changes a lot, which gives taste to the rice. Surrounded by mountains with fresh air and cold winter, such are the suitable environments for sake brewing.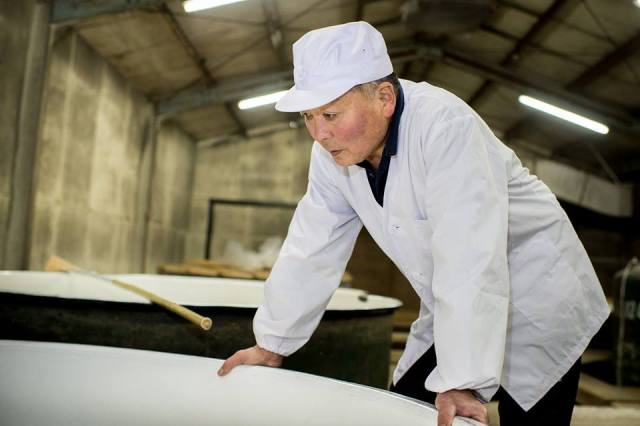 《In December, the warehouse is filled with the fragrance of Ginjo as sake keeps fermented deep inside.》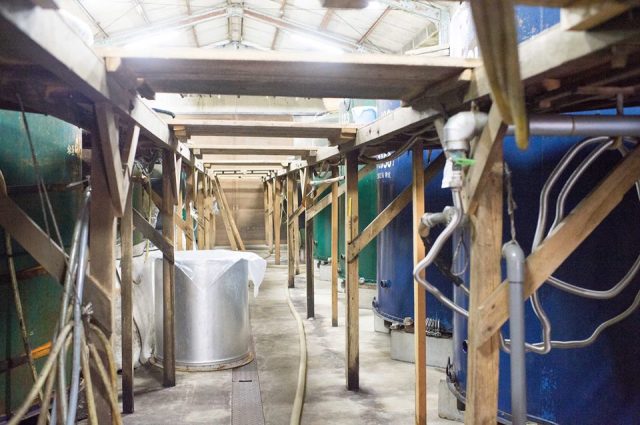 We asked Ms. Chihiro Ota about their plans in the future.

Currently, Ota Brewery brews 500 goku per year. *1 goku is equivalent to 180 litters or 100 bottles of sho, which is 1.8 litters.

As they invite the chief brewer from Iwate prefecture only in the season of brewing, the time is limited and it is difficult to increase widely the production amount.

So, they want their son, the future successor, to learn how to brew sake. He finished his study of Brewing science in University and now is working for another brewery as a craftman.

We are already excited about the "new Hanzo", which he will brew in the future with such knowledge and experiences.

Now sake is popular overseas too.
Hanzo has already been exported to other Asian countries and Australia. They would like to expand their sales to Europe as well.

"We would like everybody in Japan and the world to taste the sake of ninja town."

The brewery had a step to the world with love to their hometown, Mie.

"Hanzo", celebrated sake of ninja town

We can not keep our eyes away from their future development.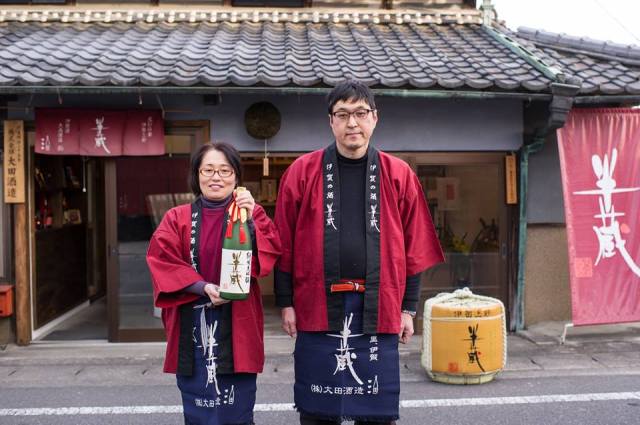 Ms. Chihiro Ota (left) and Mr. Isamu Ota (right) of Ota Brewery
---
(December 12, 2016)
Produced for Web Magazine OTONAMIE by S50.TAKEUCHI
Produced with help from

Ota Brewery co., ltd.
http://www.hanzo-sake.com/
Address 1365-1, Kaminosho, Iga, Mie, Japan
Tel 0595-21-4709